Driveway on Edgar Street, HR4
Description
The car park is situated at Christian Life Centre on Edgar Street. It is a 8 minute walk to the Old Market shopping centre and 15 minutes into Hightown. The car park is not locked. There is ample room for parking. CCTV covers the car park area and PIR lighting in the dark. The car park is set back from passers by. Parking is for weekly (5 days, one of which can be saturday ) and monthly parking (5 days per week, one of which can be a saturday) We will issue permits to weekly and monthly parkers.
Weekly parking is £2.75 per day - £13.75 per week.
Monthly parking is £.2.50 per day - £12.50 per week
Parking is between 7.00am - 6.30pm.
---
Facilities:

CCTV
Disabled access
Multiple entry/exit
Your enquiry will be sent to the owner for approval. If you need confirmed parking NOW, please book an instant booking space.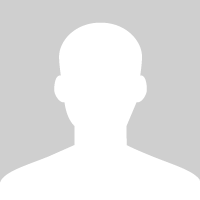 F P