Information about parking in Grimsby
Looking for parking in Grimsby? You've come to the right place. JustPark is The Parking App – and we'll help you find a space in seconds, wherever and whenever you need one.
From council and commercially-run car parks to spaces at hotels, offices and even on private driveways – we have over thousands of parking spaces to choose from across Grimsby, so you can be sure you're picking the most suitable spot from all the available options.
View information on location, price, availability and restrictions for all of our Grimsby parking spaces – or for total peace of mind, book one of our 161 reservable spaces to guarantee your spot in advance, with prices starting at just £2 per day.
Browse the best options via the map, choose the one that suits you, and get easy access instructions and directions straight to your selected space. You can reserve and pay via the JustPark website or app for any with the lightning bolt icon.
Rated 5 stars with an average satisfaction rating of 96%, JustPark is the UK's favourite parking service. But don't just take our word for it – check out some of the latest customer reviews for our Grimsby parking spaces at the bottom of this page.
For the easiest JustPark experience, download the free app for Android or iPhone.
Happy parking!
On-street parking

To find information about parking in Grimsby and see what's available for your journey, you can use the search form at the top of this page. 

Off-street parking

JustPark offers a choice of reservable off-street parking options in Grimsby – from public car parks to private driveways. You can browse options and book a guaranteed space via our website or app.

| Location | Operator | Price | Max Stay |
| --- | --- | --- | --- |
| Garden Street Somerfields | North East Lincolnshire Council | £1.50 / hour | |
| Fishing Heritage Centre | North East Lincolnshire Council | £1.00 / hour | |
| Wellington Terrace | North East Lincolnshire Council | £1.00 / hour | |
| Abbey Walk Multi Storey | North East Lincolnshire Council | £1.50 / hour | |
| Freshney Place East | North East Lincolnshire Council | £1.00 / hour | |

Nearby attractions

There is plenty to see and do in Grimsby, plus access to public transport connections to take you further afield. You can find parking closer to nearby sights and amenities below.
Download the
UK's favourite

parking app

Rated 5 stars with an average satisfaction rating of 96%, JustPark is the UK's favourite parking service. But don't just take our word for it – check out some of the latest customer reviews for our Grimsby parking spaces at the bottom of this page.

Enter your mobile number below to receive a one-time text message with a link to download the free JustPark app.

Or Download From:
What
users

are saying

Don't just take our word for it – check out some of the latest customer reviews for our Grimsby parking spaces
Always on spot,so happy I can extend my parking while shopping and have not to worry about it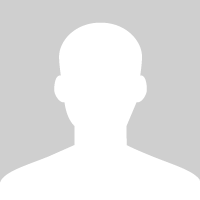 Violina
Car Park on Victoria Street, DN31