Description
Private parking bay in Sardinia Lane, between Cecil St and Kersland St. The parking space lies behind 16 Cecil St. Easiest access is from lane at the (Gt Western Rd) end of Cecil St or Kersland St. Parking bay is protected by a yellow pole. My parking bay is second pole nearest Gt Western Rd end of Sardinia lane. 2 mins from Byres Rd, Gt Western Rd, Glasgow University and bus links. 5 mins walk from Hillhead and Kelvingrove underground stations.
---
| | |
| --- | --- |
| Facilities: | |
Reviews (10)
Suzanne K


The spot was free and easy to get to. A number on the rear door would have helped a little in determining that we had the right spot, but the yellow markers were easy to spot.

Oliver C


David W


Normally I don't leave reviews, but I felt I had to for this. I only have a standard 3 series BMW, but even that was far too low for the road and space provided. The space is located on a very narrow cobbled road, the cobbles rise in the middle and sink where a vehicles tyres would go, this means my car was scraping on the road before I even got to the space. The space itself is on a bit of an incline, and the post that's been bolted to the ground has a real risk of damaging your car. I felt my front bumper bang and scrape on the post on the way in and out. Getting the car in was very difficult, with the low level of cobbles and the incline of the space, my car was wheel spinning just trying to get grip to enter the space. And this was with the cobbles being dry. I had only left my car there about an hour before I checked the weather reports and seen that showers were on the way. I elected to remove my car from the space while I could. On the way out the post smacked on the front bumper again, possibly damaging it. But I'll need to check that. I would not recommend this space with anything that wasn't a large 4x4. Even then the tightness of the space would mean it would still be difficult.

Aileen J


Handy for Ashton Lane. Price fair for 5+ hours. Perfect if you are not familiar with parking in this area.

Ben S


Thanks very much, handy space for university. Will definitely use this site again.

Devon M


Good parking space for the right price.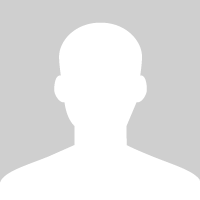 James H
Reviews Received

10

Member Since

12 Feb '13