Description
Town centre parking in an allocated space in a secure gated compound in a quiet area which is three minutes level walk away from Cabot Circus.

What could be easier for shopping or business! Why queue up to enter busy and expensive car parks! Twenty four hours gives you lots of time to linger!

Don't forget that the daily cost is for a whole 24 hours with easy access at all times!! And no pressures worrying if you have run over time on expensive meters or car parks!!

This has to be the most central of all the car parking facilities listed on this site! Convenient and easy to use! This has more reviews than any other other site in Bristol listed on here! Why pay through the nose at NCP car parks!! Why park way off centre which is where some of the other parking spaces advertised on this site are located!!

Driving out from the space, one is literally a minute away from the M32 and all the hassle of City Centre traffic!!

This is really meant for occasional users rather than commuters or people looking for long term arrangements.

Also ideal for someone wanting to park overnight.

A typical booking is for a day or indeed a few days. Anyone wishing to book for more than this would be advised to quickly message me to ensure that this is ok.

I must stress that due to recent experiences, the space is not suitable for large vans or indeed very large cars which struggle to fit into standard size spaces and which seem to be in increasing evidence nowadays and I reserve the right to cancel such bookings. If in doubt message me for a fairly immediate response.

Absolute minimum of formalities when booking. Full instructions sent immediately by e-mail on receipt of payment.

Apartments for a night or two at concessionary cost often available with the parking space.
---
Facilities:

Secure access
Multiple entry/exit
Reviews (311)
Mari Y


Excellent and secure parking space in a convenient location. You need to know two pin codes to get in and out for a gated parking area but the instruction given at the booking was very comprehensive. Thank you.

Katie B


Clear instructions and Robert is prompt to respond. Safe and secure parking.

Andriy P


Very safe and nice place to park your car Thank you mr Robert!!!!

Tina S


Great town centre parking. I will definitely use again if I am going to Bristol.

Lorraine H


perfect instructions, safe parking, good communication and really handy for cabot circus. thanks. L.

Rozz M


Central. Cheap. Easy to organise. Brilliant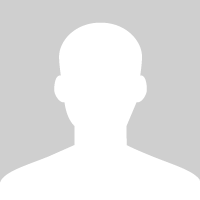 Robert K
Reviews Received

395

Member Since

26 Sep '12