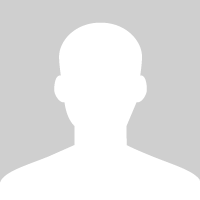 zeesham19
Reviews Received

31

Member Since

18 Jun '10
zeesham19's verifications
Email address Verified

Receiving emails

Phone Number Verified

Receiving text messages
zeesham19's profile
Reviews
tonybath

The only slight hitch was the allotted space was occupied on our arrival but . . . we did arrive 45 mins earlier than we had said. One quick phone call to Farrukh and he asked us to use another in the same parking area so quickly resolved.

petesaggers

Really pleased with this arrangement. Great to get early confirmation texts from the owner. Very handy for City Airport (yes, it's a 2-3 minute walk) and no worries about the car at all. Very pleased and will use again if we fly from LCY. Many thanks.

rafiqs

Would have scored more stars if there had been replies to any of my messages. Its always nice if you know that there will be communication channels if there are issues. Cannot fault the location and will certainly use again.

amestacey

No problems. Would use again. Thanks.

gmathieu

Owner communicated via text. All information clear. Given two numbers should I need them. Have never done anything like this before - always used airport car parks but will definitely do this again. Arrived, simple, swift, communication good. Didn't need to contact owner, gates were open, space was clear. Location perfect. Would definitely recommend.

AlexOswald

Very good space, easy to find, good communication, only 5 min to the City airport walking distance and so much cheaper than the car park at the airport. Will definitely use again.

stebam

Perfect for LCY. Took me 5 mins to walk to LCY, but probably a long way round. If there is a shortcut would be good to know about it. Will do again

loiclh

Great place, exactly as described. very convenient for City airport. as described in other reviews, gates are not working but place is safe. No great communication but information in confirmation is sufficient to find the place and the parking spots. Will definitely use again when flying from City.

kevinyoung

Due to Crossrail construction a minor detour was required to locate the space. Otherwise all very good.

chowzamma

The security gates were broken and open, this did not give me any problems luckily, it looks as though somebody breaks them on purpose. The parking system worked well and I was very pleased with the convenience of it.

dinunpopa

The space is close to the airport and the walk was welcome after the long drive. The car was found just as I left it. A lot of roadwork are in force but with a little orientation you can get to the space in no time. It's off the main road in a residential parking, which is a big plus. Communication was easy and fast. Will probably come back again if I have trips from London City Airport.

sgd409

excellent site very close to the airport as defined

kcoates

Parking space as described, short walk to City Airport, DLR and Travel lodge. Spoke to owner twice and was very helpful.

johnrose

Slight hic-up on arrival, however the communication with the owner in relation to this enabled this slight problem to be immediately resolved, to my satisfaction.

rafesyr

Mr Ramzan didn't take my call the day before, after his wife answered the phone. He didn't bother to come down when I arrived to show me where to park as it was my first time there and I didn't know where the parking lot was. He kept me waiting for about 15 minutes to get the receipt ready, so I had to rush to the airport to avoid any delay. The receipt could be easily have been made ready beforehand, considering that most of his customers are air travellers and they don' have plenty of time to waste waiting for the receipt; this at least show no consideration!