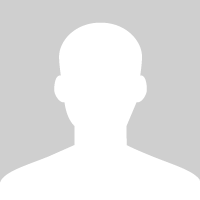 waterside
Reviews Received

42

Member Since

29 May '11
waterside's verifications
Phone Number Verified

Receiving text messages
waterside's profile
Reviews
moonstone2

First time I have used this system and it was a very good experience, the lady was helpful, the parking is in a good location plus secure, will defiantly use this again

tharris4

Great location, could benefit from allowing pass code for free movement in/ out without needing to contact owner

Our apologies for that inconvenience. We would love to allow so to make it easy for us too, but unfortunately we have to respect the residents\' wish that non-residents should not be allowed free access into the parking space. Apologies and thanks for booking with us:)

plouise

Great place to park, was really grateful as had to leave car at 6.30am on a Sunday morning and owner very kindly got up to let us in! Would thoroughly recommend and use again Thank you.!

tlightf

Easy to find, secure (behind wooden gates), quick answer of calls, quick opening of access gates, very help in getting access to car to drop luggage off, get items, central London location and with easy walking distance to sites.

sd7556

Everything worked in the way I hoped and expected. Lady was helpful and friendly. Location ideal for the Southbank.

jeffberner

Polite, simple, and good value. Needed secure parking for car loaded with holiday luggage whilst attending daughter's graduation at the Royal Festival Hall. Parking is in a private courtyard behind wooden gates. Exellent.

anthonymot

We would be happy to use this car park facility again. However, what we found annoying and time wasting was the difficulty we had with your system, trying to sort out this parking date and address.

debjean

This is the first time i have used this service and it was excellent and stress free. The owner was very helpful and dropping off the car and pickup was easy. Thank you very much and I would definitely use this service again

oakbarn

lukesilence

Always an excellent space for visits to the Southbank or IMAX.

bundock

Excellent service, 10 minute walk from the London Eye, would recommend and use again!

grahamwp

Very good location and easy access

huntfamily

It was exactly what we needed.

tigertail

Awful experience with total lack of communication. No reply to numerous calls prior to arrival and no flat number given so tried them all to no avail. Could have contacted me by phone or email but didn't. I was left to find alternative parking to attend a wedding which I was supposed to be photographing. This resulted in significant expense and inconvenience to both me and the bride and groom, who have not got the photos they were hoping for.

I have called and acknowledged that it is my fault as I left the phone in the library and thought I\'ve lost it until the next day. It was a terrible mistake on my part and I am deeply sorry about the great inconvenience that it has caused the driver and her friends on such an important day. I\'ll ensure that it won\'t happen again. Very sorry about this.

ceridwen

A convenient, secure parking space. Would use again.