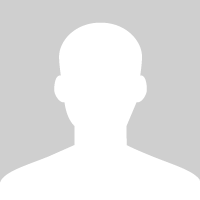 Teinye A
Reviews Received

13

Member Since

11 Apr '12
Teinye A's verifications
Email address Verified

Receiving emails

Phone Number Verified

Receiving text messages
Teinye A's profile
Reviews
Amnabux786 A

Inna L

Used it for a 3rd time - we are turning in a frequent customers now. Brilliant communication and super convenient for us.

Mohbubur R

I left my car here for almost 4 days whilst away, although the space was a bit narrow, it was a nice spot under flats, the area was lit. It was very good value for money especially for London, and even though it was almost 11pm Tisakobs came out and greeted me. Many thanks!!

Adejoke A

Very easy to find. Good spot. Will definitely use again. Thanks.

Inna L

Really nice and helpful guy. The parking spot is safe, convenient, and literally in 3 minutes walk from the tube station. Do not rely on finding it by driving around though. Print out Google's direction and you'll find easily. We'll definitely be using this space again when driving to London.

Tracy F

Excellent parking space. Right next to tube under cover parking, would recommend.

Witold R

Very nice spot for zone 2 tube station. Postcode was not in my satnav but place was actually easy to find. No problems at all. Recommended.

Kevin W

Helpful guy. Parking place is under the flats so weather proof too and no problem finding it as it has the flat number on the parking space.

Penny M

Teinye Akobo's parking space was perfect. It's in a private carpark serving some blocks of flats, and is under cover, so the car was cool to return to on a hot day. When we arrived we found another car in the allotted space, but Teinye swiftly arrived and contacted the owner, who moved it. He was so helpful and friendly, and even guided us to the Tube station which we might have had problems finding in the dark. Thank you, Teinye..I will certainly recommend your parking space to friends!

Johnathon N

Perfect. A really nice guy and a really safe space.