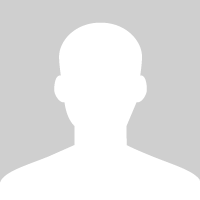 Thomas J
Reviews Received

31

Member Since

25 Jan '12
Thomas J's verifications
Email address Verified

Receiving emails

Phone Number Verified

Receiving text messages
Thomas J's profile
Reviews
Rajkumar M

Nothing less than excellent. Great host and parking was near tube and holiday inn where I was. For abt 10 mins walk to the hotel and costing £9 parking vs holiday inn's £30 there is nothing more to say. Highly recommended and will certainly use Tom again if I need to park around the area in the future.

Andrew C

Andrew C

Easy to find, short walk to the tube, I'm sure if available I will use again.

Cathy P

Stuart M

Great parking space, made my 4 day trips to London very easy. A few mins walk to the tube station and you're on your way. Had a slight hiccup on day 3 with a car being parked in the space so I parked next to that car, however after leaving a voicemail explaining what I had done (as I had to leave my car to be on time for my course) I got a call back with an apology. No harm done. Would definitely use again :)

Adrian G

The location is very easy to find if you take notice of the images available and not just the address. The drive offers plenty of space even for a large car with no danger of damge from cars parked alongside as is the case with many offers. I would also to say a big thanks as I made a mistake and booked for a day earlier than needed. I contact th owner and he very kindly let me use th drive on the day I needed instead. I would highly reccomend this location

Allan M

Happy to recommend this parking space....very easy to find and good communication & directions received from Thomas. I stayed the night at the nearby Holiday Inn Express (also recommended!) which was only a 10 min short walk away. Just opposite this hotel is Colliers Wood Tube Station, so very easy to get into Central London on Northern Line. I will book again in the future.

Alexandra L

I parked here to be close to colliers wood underground. Perfect position, just a short 5 minute walk up the road. The drive was easy to find and easy to park on. Great value for money! Highly recommended!

Georgia S

I couldn't find the Lace at all. Was looking for it for 20 minutes. There isn't a house number 26 or well hidden. I had to park on the streets which is free anyway so I want my money back, please ASAP!

I am very sorry to hear that you could not find the drive. As mentioned in the original communication we advise you look at the streetview on the profile page which clearly shows two very large conifer trees either side of the driveway entrance as we are aware the house numbers are not obvious from the road. In addition, you could have phoned me as parkatmyhouse gives you my mobile number for situations such as this. On only one other occasion has someone been unable to find the drive, but they phoned me and I was able to direct them to it. Unfortunately, refunds cannot be made in retrospect. In the past I have done my best to be as helpful as possible to all drivers that have parked on my drive (as can be seen by all the previous reviews) and I would have happily helped you if I had known you were having problems.

Rodrigo D

I am very pleased with this booking and grateful with Tom for being generous, helpful, quick and communicative, and surprisingly accommodating to my needs. I will definitely book again and I'm very happy with the whole booking. Good value for an all day parking space; private drive is nicely tucked away and has good coverage. Very convenient location to underground. Thanks very much!