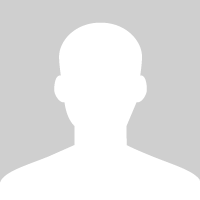 Upper Street Car Park Ltd
Reviews Received

601

Member Since

19 Jul '07
Upper Street Car Park Ltd's profile
Reviews
M J C

Parking may have been good if only it was still open!! Get your act together Park at my House ...

Garry H

Booked to use City North Islington car park in Sept 2012 for parking on June 1st 2013 for the Green Day gig at the Emirates. Got to the car park to find it locked, I called the owner and was told that parking there had ceased some time ago. I had to go to another car park and pay £5 more to park. Very stressful situation and annoying not to have been contacted prior to parking. Now waiting to hear about a refund.

R.M. R

We can't give a comment on our pre-booked parking space as it turned out to be closed as we arrived! It is not very nice if you have come all the way from Holland and find out that the parking space doesn't exist anymore without giving notice!

Wendy J

On arrival the car park was actually closed down and no longer exists. I have contacted Mr Morris and he has promised a refund, Wendy Jones

Paul M

I wanted to give no stars whatsoever. Why? The parking was SHUT. Yes, we turned up to find the place a locked building site. We had to park elsewhere in the street. You owe me a £15 refund plus £2.20 for the parking fees that I paid on the street. In fact you should also pay me for wasting time and petrol, and for the sheer aggravation that this caused. Call it £30 in total. It is a total disgrace that you failed to deliver your side of a legal contract. I expect immediate payment in addition to a very full and heartfelt apology.

Lauren O

DON'T BOOK!! Booked this parking space in November 2012 for an event in the Emirates Stadium on 25th May 2013 - turned up to find the car park had been shut down months ago and was not informed before hand. Luckily we eventually managed to find another parking space near by. Driven 3 hours for this - very disappointed!

Leonidas L

Only about 10 walk to emirates stadium. overall good parking place

Alistair S

Exactly as described. Handy for the Emirates

Alistair S

Peter H

Brilliant location for the Emirates stadium, staff helpful.