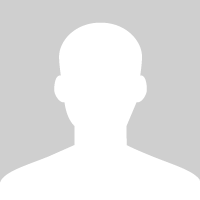 normandy
Reviews Received

161

Member Since

16 Nov '09
normandy's verifications
Email address Verified

Receiving emails
normandy's profile
Parking Space Listings
Our parking space is within 3 minutes drive to Gatwick airport south terminal and 5 minutes to north. Free bus service 10 mins walk.away. Taxi price  £5.50=south/...
Private Driveway - Lighting, WC, Arranged transfers, Car wash...
---
Reviews
Raj2959

Vince called me a few days to confirm parking and gave clear instructions as well as details of a local Taxi firm.

Exocet350

Communication with the owner was very good. He even recommended a good taxi service to take me to the airport which only cost £7. I would normally use Airparks but using this service worked out about half the cost so will definately be using Just Park again.

gretukas

Rach1429

Excellent location, very close to airport, Vince kindly took us to the airport (even though it was 6.30am!) and also collected us upon our return within 10 mins of phoning. Left keys and was happy that car was safe. Would definitely recommend and use again, completely took the hassle out of trying to get a lift and was so much cheaper than parking at the airport. Many thanks.

THANKS ,,,, you guys, for your time with this really nice feedback......... Real pleased you happy with our little ,but more personal service,,,, Vince..

relewis

Vince very kindly gave us a lift to the airport - much appreciated but on our return things went badly wrong. We got lost trying to find the taxi pick up point he'd recommended and wasted half an hour. Then when we rang the number he gave for a taxi, found it was a one-man band and he couldn't collect us for an hour! Tried to phone Vince for advice - no reply. Ended up going back to terminal and getting regular taxi (more expensive but wish we'd done it in the first place and saved an hour of trundling cases and waiting!). I know this wasn't really Vince's fault but unless you're a regular user of his service, suggest you get an airport taxi back to his place.

Sorry to hear about your time on return,, never had TAXI TROUBLE B4,, The company we use are the biggest firm in crawley,,,, BUT .. friday and sat nights around 23.00 / 24.00 are their busiest times of the week... I do remind customers to take note of their route from Atlantic house to S. term.... But at least you got back safe and sound, and hopefully had a great holiday...... Regards Vincent....

dec1901

Excellent communication and service. Will definitely use again.

33laurel

I give Vince a full 5 star rating. perfect in all areas. Parking very close to the airport. 5 minutes drive away from terminal drop off point. For just a few pounds he was able to collect us from our hotel on return. also offered a free transfer one way. we left our keys with Vince and felt happy doing so. I will be booking again. Thanks Vince 5 *****

Thank you ever so much ,,for your kind feed back,, you most welcome back any time..... Kind regards Vincent..

mawimaw91

Clear communication and directions with friendly greetings and offer and advice with return taxi travel which was only £6. Would definatly use this service again on future travels

vacasm

Absolutely hassle free, just what you want when going on holiday and got picked up at the airport on our return home! Would definitely book again!

obanerjee

liana96

100% recommend as location and service is superb if you want to make your journey hassle free. Vince is great, communication is excellent , and he can drop you off and pick you up from the airport. Next time definately going to use Vinces parking spot again

That is very sweet of you , Thanks for those comments and your time for this really nice feedback, You most welcome back any time Lieana,,, Regards Vince....

miklos

Excellent service, reliable and flexible person. Definitely recommend to others,

becks08

Recommended very close to airport. 5 mins. Vincent is very helpful too. Thanks, will use again

Procollings

A described great communication very close to airport and free drop off is a bonus! Great thanks

Thank you for your kind feedback, hope your delayed flight was not too much trouble. Regards V...

brakko

Very convenient and good value. Vince was very helpful.