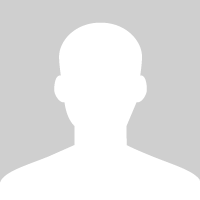 nittyh
Reviews Received

40

Member Since

21 Nov '09
nittyh's verifications
Email address Verified

Receiving emails

Phone Number Verified

Receiving text messages
nittyh's profile
Reviews
anna.hemming.4

I was one of those people who are somewhat sceptical at first about leaving their car at someone's house for a week. However, I found our experience very reassuring throughout and would not hesitate to leave my car with Nicole again. The value for money was fantastic especially when comparing with the exorbitant prices for parking in the airport car parks. We used the taxi company that Nicole recommended to get to Gatwick and back again on the return journey. It was only £5 and takes 5-10 mins. I was also reassured that the neighbourhood and driveway seemed like a safe place to leave a car - I wanted to add that as that is probably something a lot of people would be concerned about. I also wanted to thank Nicole for being efficient to reply to messages and for providing useful information for example, about the taxi to the airport. Thank you!! Anna and David from Buckinghamshire

ianricha

Nice friendly service even give us a lift to the airport only a few mins away.

vinnykh

Secure quiet road with no problems. Taxi only £5 each way and quick service.

neringosa

Thanks again for great parking space and communication. Highly recommended +++

lebunch

It's a tight spot to park in but very safe and all as described. Easy to get taxi back and at £6 was exactly what we expected. No problems, would definitely use again.

duskyd

Very pleased we chose this parking space - close to Gatwick and the owners kindly took us to the airport early in the morning for £5 - taxi back on return cost £5 also. Our car was tucked safely on their drive behind gates and we would definitely use again. Thanks for making our journey easier!

hoppydoc

gringo

Thank you very much Nicole.Everything went smoothly,clearly,reliably & swiftly. No problems whatsover. Safe parking in nice private driveway. Highest possible recommendation to others a bit apprehensive about leaving their car on a strangers drive. Thanks again Nicole.

acesimon

All went well, will certainly use again. Good price add the taxi at a fiver each way and still almost £10 saving on the best car park price.

diljeet

Thank you so much - was very easy to find, very close to the airport and would definitely use again! Thank you sooo much. 5* service!

young1948

no problems finding and parking + free delivery to airport

swhitworth

Excellent parking. Only £5 taxi fare from house to airport but £9 upon return, unless you book a local cab.

melville

Answered all questions when asked. Very helpfull with taking us to the airport and every thing was as we were told. Would be very happy to reccomend to anyone who are thinking of using them and will happily use again.

neringosa

Many thanks for looking after our car. Highly recommended. Very convenient and safe place to leave car. Nicole's husband was very helpful meeting as early morning and taking to the airport for a small fee. Definately will use again.

suds123

Fantastic experience. No problem in finding the house. Got a lift to Airport for £5. Returned late at night, took taxi recommended by Nicole which didn't charged extra for late night. Overall very convenient and recommend highly. Thanks Nicole!