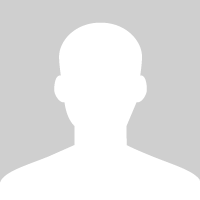 niamh0
Reviews Received

69

Member Since

25 May '09
niamh0's verifications
Email address Verified

Receiving emails

Phone Number Verified

Receiving text messages
niamh0's profile
Parking Space Listings
Parking Available for Wembley Stadium Football & Concerts on private driveway. Only 10 Minutes walk to Stadium. Great for quick exit. It is situated in a quite safe...
Private Driveway - Lighting, Overnight parking
---
Reviews
drogba10

Thanks again for giving us our parking money back as it was free to park in your road that day. That was very honest and much appreciated. We had agreat day in London and will use you agian in the future as always. Kind Regards Colin & Ruth Barnett

markfrost410

Very easy to find and very easy get away after the match. Was home for 12 in Derby. Straight onto North Circular and M1 with no traffic congestion. We were greeted by very friendly people who even let us use their toilet, This is an excellent service at a very reasonable price. Only a short walk away from the designer outlet and wembley.

Michael1b

Fantastic not used this type of service before a and will now only use this when available. Aisling's communication throughout. Perfect service A++++

annalooby

Excellent! Very close to the stadium on a nice quiet road, simple to find and easy exit after the game. Owner was very friendly and description spot on. Will definitely use again!

ad51kus

Found easily with plenty of places to eat and drink nearby. It was a very wet day and I was silly enough to leave one of the car windows down. Fortunately the lady's husband was kind enough to cover this to a large extent and saved the day. Would use again.

pdean32

Great space for visiting wembley stadium - very friendly people even let us use their loo! Wouldn't hesitate to recommend. Thank you!

yaryar50

Excellent friendly home owner. Would use again, well recomended. Great option for Wembly parking

Iainh

Brilliant! Aisling was so friendly and let us use her loo. Nice quiet road but only a short walk to the stadium. Even so, we were running late and she so kindly gave us a lift up the road to shorten our journey. If Carlsberg did car parking......

rob.turner.32

This space was very easy to find. Great location and within easy reach of the stadium and a wetherspoons inn will deffo. Use again if my team reached wembley

gr3849

1st time used this website, brilliant parked up 10 mis walk to stadium straight out onto nth circular then onto m1 would use again cheers

chocybasher

Excellent location, only a short walk to the stadium. Will definitely use again.

hallix

Great parking space for events at Wembley. Nice well lit area and the stadium was just a 10-15 min walk away. The owner was a VERY nice lady letting us use her bathroom before our drive home! would definitely recommend this space and will definitely book again.

staphouse

This is only the 1st time we have used this site and we are very happy. Our host was very welcoming both when we arrived and When we got back to our car at the end of the event. I thoroughly recommend that you park here yourself

katkit87

This parking space was so close to the stadium, the lady was amazing with being there to meet u and also letting us use her bathroom when we arrived and after the gig as well! cannot fault this place at all and i would definitely recommend people to park here!

zcstevenson

Friendly, allowed us to use bathroom, worked perfectly.