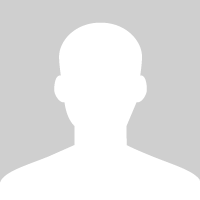 mancsguys
Reviews Received

26

Member Since

7 Apr '12
mancsguys's verifications
Email address Verified

Receiving emails

Phone Number Verified

Receiving text messages
mancsguys's profile
Reviews
karlcar

Very good service. Entrance and Exit great. Experience no problems. Would use again. Would recommend to a friend.

bigdmc

I would like to thank Colin for the use of his space. We felt totally reassured that our car was safely parked, and was great value for money, right in the middle of the northern quarter. Colins communication was brilliant from start to finish. Thankyou so much, highly recommended

Makeman3

Great right in centre, ideal for etihad stadium gig as didn't get stuck in traffic. Great guy good communication 100% recommend

Simonandmel

Fantastic space in a private garage right in the centre of Manchester and great communication

jbradman

EXCELLENT!!! Great location in center of Manchester and was very safe. Tiny tiny issue on arrival due to both of us running later than time booked, but was handled brilliantly! Would definitely use again and recommend to anyone!

roymunday

Very pleased with the service and would definitely use it again. Everything went very smoothly.

sarahfr

Very convenient parking next to the Piccadilly Premier Inn. Owner really accommodating and everything worked out. Only thing I would say is the bays are narrow so not suitable for anything bigger than a Golf.

kerokeropimy

Only 2 minutes walk from the train station.

janinen12

Brilliant location. The communication was great, very accommodating!!!many thanks

armanikan

There was a mis-communication as I didnt receive specific instructions that I could only park after contacting the owner of the space as a result I ended up parking in the carpark area but the wrong space!! Luckily the owner of the space then called me and sorted it out. It did cause very anxious moments as my car could have been clamped, so thats the reason for the 3 stars with communication. Safety wasnt an issue but it is not the easiest place to park as the spaces are cramped.

Mash

This was fab, my sat nav lost reception, and I parked up and was met and taken to the space - how lovely he was Thanks you were great!

Daryl4843

We arrived at the car park space and rang manc boys and within 2 minutes they were with us, the car park space was very secure and only 30secs from where we were staying. Directions were excellent, we found it first time. I would highly recommend this service.

Niccj

Was happy to leave my car and very quick and easy to sort out in the first place. Thanks

Thanks for your feedback, We were happy to give you peace of mind that your car was safe during your absence. Colin

hayleyjoness

This parking space is ideal for people staying/visiting in central Manchester. The owners of the space were very polite, friendly and helpful, and they provided us with phone numbers to text/call if there was a problem. They granted us access to the space when we needed to offload our luggage back into the car, and were prompt in responding to our calls/messages. Fantastic service overall, and fantastic value for money in comparison to many of the other spaces adverties. Highly recommended!

JBithell

Secure parking, reasonably priced, literally just round the corner from Piccadilly Station (2 minutes) as stated on website. Will definately use this again !! Great idea, well done & many thanks !!