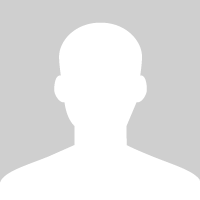 St Clements Street Car Park
Reviews Received

258

Member Since

11 Oct '08
St Clements Street Car Park's verifications
Email address Verified

Receiving emails

Phone Number Verified

Receiving text messages
St Clements Street Car Park's profile
Parking Space Listings
5 mins walk from Highbury and Islington station. 12 mins walk to Emirates. 5-10 mins walk from The Garage Venue, Islington O2 academy, Union chapel.  Parking bays in gated...
Private Parking Lot
---
Reviews
Amanda B

The parking space was great. It was a small open car park surrounded by residents so felt very safe and was only about a 15 minute walk to the Emirates.

Many thanks for providing feedback. It is much appreciated Kind regards

Matthew R

Shocking. The description said gated. The very bent and damaged Barrier (not gate) had no lock. the image shown is not the actual car park you arrive at. And I felt that if I left my car. Someonelse would have driven it away. Had I have read the contract in detail prior I would have demanded a full refund. £65 wasted and not the best start to my holiday!!!!!

We are sorry to hear that you weren't happy with the parking facility. However we would comment that the gate/barrier is not damaged and we were not made that you required an individual lock down facility. The space is advertised as a car park with open access. Not sure why you mention a misleading image as no image is provided? It would seem from your comments that you believe that vehicles are driven away by unauthorised persons when parked at places other than high security compounds - if that's the case then nobody would park a vehicle in the street. It is relevant to note that we,have never been aware of any car theft from the car park and feel that the volume of posiitive feedback we receive speaks for itself

Peter W

I have used this facility on many occasions now, and will continue to use it for many more occasions.

Pleased to hear that......see you next time Kind regards Robert

Peter W

I use this facility multiple times throughout the football season. Never had any issues. 10 to 15 minute walk to Emirates Stadium. Easy to find and get away quickly after event.

Many thanks for feedback - it is greatly appreciated and hope you continue to use our facility

Patrick M

No problems parking at all. Nice little car park close to the stadium. Would definitely park there again.

many thanks for providing feedback and hope to provide parking for you again regards r jones

ARTHUR B

used it again. Had to extend it for another 24hrs so I phoned Just Park and they extended for another 24hrs, no hassle. Glad you can speak to them now

Pleased all worked well for you. Hope you choose us again in future Kind regards

ARTHUR B

excellent, will use again

Thanks for feedback. We are very pleased that the parking suited you. Hope to provide parking for you in the future

Richard

No problems parking at all. Nice little car park close to the stadium. Would definitely park there again.

We are pleased to hear that the facility suited you. Thanks for providing the feedback and hope you do use us again. regards

GRAHAM G

very convenient will use again, helpfull when we rang them an gave directions from parking to Emirates Stadium which was very helpfull

Thanks for parking with us and providing much appreciated feedback. Very pleased to,hear that you would use us again

Jamin S

Very pleasant to deal with. Car park is quite narrow so be very careful if you have a big car. About 10 mins walk to the Emirates stadium. Would use again.

Thanks for providing feedback and pleased to hear all was satisfactory. We do analyse the bookings prior to the date,of parking with regard to size and type,of vehicle in order to avoid obstructions. Hope you choose to use us again.