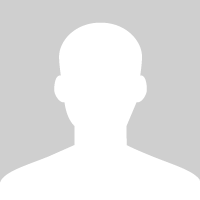 James C
Reviews Received

20

Member Since

28 Feb '12
James C's verifications
Email address Verified

Receiving emails

Phone Number Verified

Receiving text messages
James C's profile
Reviews
Ridley Heron Ltd

Excellent - v easy to find- nice neighbourhood. Whilst some street parking was available, it is better to know you have a 'guaranteed' space. Only 'slight' challenge was the quite narrow entrance; however it is fine as long as the driver drives slowly. Easy walk to Gunnersbury and the District Line.

Alison H

Nice and easy from the M4, will use again. I see what previous comments meant by the side access entrance being small, but we managed easily in our Citroen C1. Plenty of room to turn round once you're in, so no need to reverse out.

Jasmine E

Great space for safe parking. I drive a Toyota Avensis and driving out wasn't too bad...just need a little patience and spatial awareness. The only thing is I chose to park here to catch the district line into city center but the tube was closed so was not a productive outcome. The parking itself was fine and would recommend.

Emma H

just a little thing, i have a mini and the car park was very tight getting into and out of. location was fab though, perfect for what i wanted!

Sandie M

Please sort out which space belongs to you. We spoke to your neighbours who said the left hand space belongs to them! Fortunately they let us park there anyway.

Carol H

Excellent space, convenient location and well lit, felt very safe. Was a tad scarey driving out of the tight gap, driving in was a lot easier. Many thanks, will use again.

Tony D

Good location, sadly won't be using again, access too narrow for our Hyundai hatchback, despite shunting back and forth on exitting, we still managed to scrape our car, ruining an otherwise good day.

I\'m sorry that you had trouble getting out, I have made a note with this space that there is a slight width restriction, however I regularly park my Audi hatchback in the space when it is not booked

Dee G

Brilliant location, very safe and only 3 mins walk from station = excellent value for money. Fantastic idea and will deffo use again

Gillian T

Great communication. Wonderfully convenient location, easy to find. Parking a Vauxhall Zafira was a challenge-as well as the actual width of the driveway there was the fact that there was an angle to negotiate so you couldn't drive in a completely straight line. Plenty of space once you were in, enough to turn round, so you can drive forwards both in and out -no need to reverse which was a help. Would uses aain because of the location.

Lee W

Very pleased with service, good price, excellent directions and really is 2 minutes from Gunnersbury Tube Station. Had a great day out in London and will book this space again. Entrance is narrow but manageable with wing mirrors folded!