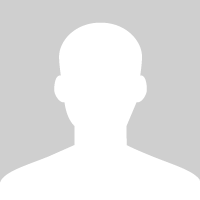 bonnieb
Reviews Received

58

Member Since

11 Jan '10
bonnieb's verifications
Email address Verified

Receiving emails

Phone Number Verified

Receiving text messages
bonnieb's profile
Reviews
bambucas78

Fantastic communications, very polite lady, extreamly helpfull! Would use it again!

Bobskibob

Service was hassle-free and very efficient. There was a slight hitch as the owner did not move her vehicle before I arrived in the very early hours of the morning to park in the area she requested, but there was still ample space. Bonnie did text me a few hours later to apologise and again when we arrived to collect the car, but to be honest it did not inconvenience us or cause us any issues whatsoever. The cab company recommended did charge us more though :( They charged us £12 and not the £7 as advised by Bonnie, but this is obviously not in her control.

nonmadesbois

Good and secure. The only problem is that it's very hard to find when it's night time. There is no house number so the Tom Tom can't tell you exactly where it is. The house is about 300m after the greyhound pub on your right hand side

KJanucik

meldent

As a returning 'parker' was obviously very happy parking here and would have no hesitation recommending it! Friendly and helpful people - thank you!

benstowers

Very secure space, all houses on road are private, bonnie was very helpful to my needs & i would recommend this space to anybody.

totts65

Highly recommended! This is a little gem of a parking space and Bonnie, the owner, was really helpful providing information about a reliable taxi firm (who transported us promptly to and from North Terminal) and confirming aspects of the parking arrangements. Thank you so much for such a smooth transaction, Bonnie, we will definitely be back next time we fly from Gatwick.

jatandrews

This option for parking was brilliant, the drive was large and accessible and the owner was pleasant when we bumped into her on the morning of our departure. Will definitely use this option again, thank you very much.

spbstub

Perfect! The owner is very friendly and helpful - we will definitely park here again. Thank you.

jfergie

Easy to find, Bonnie very nice and accommodating. Landed 3am and used taxi number Bonnie supplied, there within 15 mins, £13 for 4 of us. Would definitely use again. Thanks Bonnie x

sophiemilton

Clear and useful information was sent so it was easy to find and felt safe to leave. Instructions on how to get to the airport and a good taxi number. I would recommend parking here.

Thedaveybhoy

Smooth as you like and no problems. Will use again. Highly recommended. Thank you.

jasper31

Easy to get too & a good welcome when we arrived. The taxi suggested arrived in 3mins & was also excellent value.

pepephil

went without a hitch. will be booking again for later in the year

sarahjanet

Very helpful, about 10.00 for taxi from airport with alpha taxies. Walking distance to premier inn. Dark road though. Would use again.