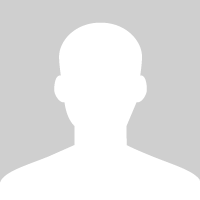 Steve L
Reviews Received

109

Member Since

7 Jul '11
Steve L's verifications
Email address Verified

Receiving emails

Phone Number Verified

Receiving text messages
Steve L's profile
Reviews
Leonid Y

STAY AWAY!! It went completely wrong. On arrival Steve asked for car keys so he could drive my car away when he needed the drive (!) It would invalidate my insurance, so I parked in a public place outside and asked Steve to update me on the state of the car. Steve failed to answer the phone or reply online. Upon arrival he failed to pick me up and ignored my request for compensation. Something's gone wrong with Steve. Previous time I gave him 5 stars for parking...

Tim K

If only we had read a couple more reviews when making our recent booking, maybe then we would have booked with someone else. Our recent agreement with "Steve" at Luton will cost us an additional £140 for use of the Mid term parking facilities at Luton airport, when we return from our family break in six days time, as the utterly disgraceful Steve did not provide us with a parking space as agreed. This person makes a complete mockery of the parkatmyhouse concept. As we found ourselves at 6am at his address in Luton after a two hour journey where both my wife and I were literally shouting, ringing and knocking at our pre-paid, pre-booked parking space address. Our one year old daughter was crying in the car, it was raining and although the indispicable Steve was no doubt in his residence, as his advertised car was on the driveway, he completely ignored our plight. This man must be running a scam as he took our money and left us totally high and dry. The positive comments on his site page are obviously created by himself or arranged by someone on his behalf. We have also not received replies to our online messages either. Now I am one totally disgruntled customer as some other honest parking space provider could have had our booking. Suffice to say we will be starting a dispute with PayPal against "Steve" (as another customer had done - we have since read) and I will be informing HMRC of this instance in case he is also trying to scam the tax man by not declaring his ill gotten gains. I suggest the organisers of parkatmyhouse.com remove this "Steve" from the site as your reputation is becoming tarnished. This comment will also be posted on my Facebook and website and I will make sure that it is distributed to all my contacts. I await your response.

Tomasz B

Very helpful - Steve was waiting for us early morning. He arrived to pick up from airport. Very cost effective way topark at Luton Airport.

Stuart D

Fantastic service as usual

John L

Good, prompt and efficient.

Ian T

Steve seems to get plenty of good reviews based upon his location and low prices. However, when it comes to the communications one needs from a PAMH provider he just doesn't pass muster! (See 2012 reviews 26/3, 28/7, and 4/9 for evidence of this.) He blamed contact problems prior to our arrival on builders cutting his line and our returning 30min engaged-tone airport wait before contact on a friend using his phone, unbeknown to him. We prepaid by PayPal and then, forgetting this, paid in cash on arrival. Since we realised this he's failed to respond to 2 messages from me and, I understand, 2 from PAMH, requesting him to make contact.

Sam D

What can I say about Steve. Two words spring to mind, UNRELIABLE and UNAPOLOGETIC! I decided to try out parkatmyhouse.com as an alternative means of parking my vehicle for airport travel. Unfortunately after this experience I will not be using it again. I booked a space with Steve for a period of 4 days with the agreement to be collected by him on my return to the airport - I would have to book a taxi for my departure. The instructions were to park my vehicle on the driveway at 80 Ashcroft Road leaving space in front of the garage door to allow access. On arrival I was unable to park my car on the driveway since Steve's car was parked instead! After trying to phone and knocking on his door I was unable get any response. By this time my taxi to the airport had arrived and I was forced to park my car in the street without any guarantees of safety or security. Throughout the 4 day period I tried to contact Steve with no success. On my return to the airport I attempted to contact Steve again to arrange my transfer as promised - again there was no response. I was forced to pay for an additional taxi to get me back to my car. Thankfully on my return my car was safe and undamaged. I finally made contact with Steve by knocking on his front door. On speaking to him he was completely unapologetic for his failure to deliver the service as promised - despite having been paid up front. He did promise to refund my money. However I am still one week later waiting for this money and I have resorted to a Paypal dispute case to claim it back. Overall it was not a positive experience. With the combined cost of taxi transfers it would have cost less to park at the airport and I would have saved myself a whole load of pain and anxiety. Thanks for everything Steve!

Lukas B

Everything all right with no any issues. Free transfer without any minute delay.

Ron S

Great service and very friendly, just be careful of the round-a-bout when entering / leaving. Really liked that the transfer was included and very flexible with arriving.

Clare R

Very friendly and helpful. Would recommend :) Thanks Steve!