Green projects

At JustPark we are committed to reducing the impact of motoring on the environment. We are actively reviewing our business operations to ensure that our carbon footprint is minimised. And we are excited to announce that we have partnered with GlobalGiving.co.uk, the online marketplace that directly connects donors with grassroots projects in less developed countries.
GlobalGiving's mission is to build an efficient, open and thriving marketplace that connects people who have community and world-changing ideas with people who can support them. The projects funded by GlobalGiving benefit communities that wouldn't otherwise have access to supporters in the UK.
JustPark now donates a proportion of its revenue from every parking space booking on our site to GlobalGiving environmental projects. Unlike many "Carbon offsetting" projects, minimal overheads at GlobalGiving ensures that 90% goes directly to the project.
Have a look below at the projects your parking space bookings will help support. We also encourage you to visit the GlobalGiving site to find out more about their important work and to track the progress of the projects your bookings are helping to fund.
Supported charitable projects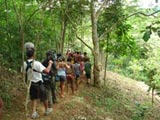 Trees and Education Protect Rainforest in Brazil
Project educates farmers to restore Rainforest in Brazil with sustainable forest farming. They learn to preserve and recover the environment, water and wildlife, resulting in enhanced rural earnings.
More information about this project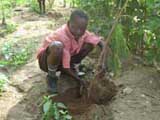 Trees and Water for Masai in Kenya
This project promotes community development, environmental conservation and wealth creation around the process of growing trees for charcoal as an alternative source of energy for 3800 Masai.
More information about this project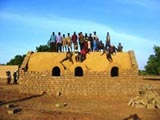 Build Sustainable Housing for Families in Africa
La Voute Nubienne trains and supports local builders ($over 100 to date) in the construction of earth brick vaulted houses which are environmentally sound and economically feasible in Burkina Faso.
More information about this project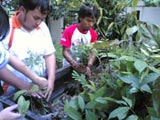 Trees Cultivation to lessen impact Global Warming
This project will cultivate a forest of 1 million trees that has been destroyed in West Java to lessen the impact generated by global warming.
More information about this project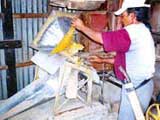 Micro Hydro Power for 1,000 People in Philippines
A community-based micro-hydro power ($MHP) system will be installed to provide household lighting and run community-based corn mill enterprises allowing people to secure food and income.