Maximise the value of your assets
Unlock the revenue potential of your underused land
What we do
Using technology and data, we help property owners to
maximise the value of their parking assets
- from underutilised car parks at offices and shopping centres, to vacant real estate and land awaiting development.
With
automated operations, intelligent pricing
and
targeted marketing
, we are able to transform sites of any shapes or size within a few days - giving you rapid access to a lucrative revenue stream with no extra cost or effort.
How we're different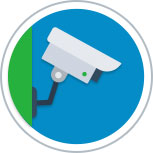 Automated Operations
Integrated payments and enforcement technology to streamline operations.
Using ANPR cameras and cashless payments, we

cut costs by up to 70%

.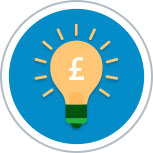 Intelligent Pricing
A dynamic pricing system to attract more drivers and maximise profits.
Using flexible tariffs, we

increase revenues by an average of 20%

.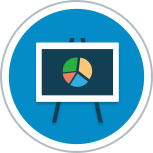 Effective Marketing
Targeted promotion of new sites using both online and offline channels.
With

over 1 million

registered drivers, we can fill car parks

quicker than anyone else

.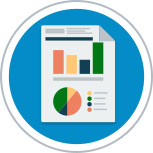 Data & Reporting
In-depth analysis

of your car park's performance via our online reporting suite.

Real-time occupancy data

provides full visibility on who is parking at your site.
Some of our partners
We already work with many
renowned companies

to help
them make the most of their parking assets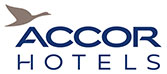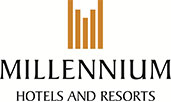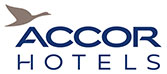 What they say about us
JustPark are the UK's leading tech based parking operator - they
manage and control
our car parking sites, creating a revenue stream for our clients. Their
smooth and efficient
approach shows how they have attracted a network of over one million drivers.
JustPark's dynamic pricing system adds to our ability to maximise income from our car park. In November 2015, we saw its introduction - with revenue increasing by 100% the following month.
Our relationship with JustPark has created an opportunity for us to fill our empty parking spaces and optimise our yield. The customer service and support has been fantastic, and both companies have worked together to achieve the same goals.
Case studies
Friendly ANPR enforcement eradicated the problem of illegal parking
Revenue generating from day one, now averaging

80%

paid occupancy

55% EBIT margin for leaseholder
Increased long term contract parking revenues by

460%

Introduced cashless payments to increase short-term revenues by 45%

400% overall revenue increase
Commercial car park
- Reading
Replaced existing payment provider; increased cashless transactions by

30%

Decreased cash payments to remove handling inefficiencies

10% overall revenue growth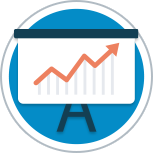 Get in touch today
We'd love to work with you to start generating higher revenues from your land. Contact us to find out how we can help you optimise your assets.
Work with an award winning service

British Parking Awards 2015
Excellent Customer Service (Finalist)

Virgin Media Pitch to Rich 2015
Growth Category (Winner)

Great British Entrepreneur Awards
Entreprenurial Spark Specialist Merit (Winner)

Crowdcube Awards
App of the Year 2015 (Winner)

Europas European Tech Start-up Awards
Best Sharing Economy Start-up (Shortlisted)

New Energy & Cleantech Awards 2016
Entrepreneur of the Year (Shortlisted)
Frequently asked questions
Are there any requirements for size and dimensions of land?
With our technology and expertise, we are able to repurpose land of any shape or size - whether you have space for 5 cars or 5,000. We make a detailed assessment of every site to establish the best approach to optimising its parking revenue.
Who manages operations, payments and customer support?
You will get a dedicated account manager who will handle everything from an operational perspective: site onboarding, hardware installation, maintenance, bookings, payments, marketing and customer support.
How do you make sure people pay when they park?
We use ANPR cameras and regular patrols to enforce payments. If a driver fails to pay, they are sent a friendly reminder letter to collect their payment, which escalates to a penalty charge notice for serial offenders.
What if my land is no longer available due to sale or development?
We can turn your site into a fully-functioning, profit-making car park in a matter of days - and reverse the process just as quickly. The shortest contract we offer is 28 days, so you can benefit even within a limited timeframe.